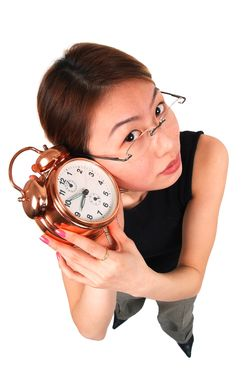 … and how often should they be held?
In Executive Coaching it is more common to have ninety minute sessions spaced out monthly and in Life Coaching this may vary.  However, regardless of whether you are an Executive or Life Coach, the needs of your client and their ability to absorb the outcome of the coaching session with enough time between sessions to allow the client to undertake their chosen assignments, evaluate these and integrate new behaviours into daily life are the factors that drive frequency and length of sessions.
Monthly sessions of ninety minutes allow enough time during the session for the client to feedback his/her experiences since the last session, the learning and difficulties in implementing the strategies discussed together with time to provide a debrief of the assignments.  It also allows for working on the next part of the coaching programme, devising the next assignment together with discussing the pros and cons that may ensue as well as providing feedback on the coaching session itself.
There may be times when you finish the work in hand earlier as the client may have worked through their material more quickly than usual and, if this is the case and the client feels s/he has enough to work on then you as the coach can always 'bank' time.  Banking time simply means saving the remaining time to be used at a later date.  Clients tend to like this idea as they feel they are not losing out and it helps make the coaching more effective than simply using up the remaining time going unnecessarily over the same material.
Many Executive Coaching as well as Life Coaching Programmes may have been initially established as being a certain length, e.g. 12 hours of eight ninety minute sessions. Therefore, banking time means that this gives the client the sense of getting value for money. Not only does the client benefit but it helps the organization realize that it too is using its financial resources effectively. As this type of situation does not happen often it is not an onerous process for the coach. In addition, as there may be times when the client rings the coach between sessions this time can cover such activities.
Having said that some clients may wish to have a few coaching sessions spaced more closely together due to the urgency of their issue or because of a time constraint.  In such cases the coach can work out with the client what this would look like. For example, two one hour sessions for the first month or three sessions each being three weeks apart may be more appropriate.  Equally as a client works through their issues s/he may find that sessions spaced six weekly would work better. There may also be times when because of the work being undertaken a longer session, say two hours in length, may be more worthwhile especially if you are giving psychometric feedback to the client.
The key to decision making around length and frequency of sessions is to ensure that you are working closely with the client to identify his/her needs and then planning together what would work best.  Some clients may request sessions more closely together when you, as the coach, feel that this could confuse the client and place too much pressure on them.  If this is the case you need to discuss this.  Given that changing behaviours can take time it may be the client's misguided belief that more frequent sessions would mean a quicker outcome.  This may be true for some but not for others and, as the coach, you need to use your own judgement and share your thoughts with the client.
There are no given formulas when it comes to frequency and length of sessions although, of course, there are averages that work most of the time.  However, nothing works all of the time or is in tablets of stone. I would suggest that you speak to other coaches and find out more about how they work and their reasons behind their decisions.  I suspect that if you do this you will find that they all use a range of rationales.
Training programmes due to their very nature are trying to attempt to provide you with a structure.  However, in real life what you tend to find is that the structure works most of the time but that you, as the coach, also need to be flexible.  Human beings are wonderfully diverse and therefore you need to develop a flexible approach.