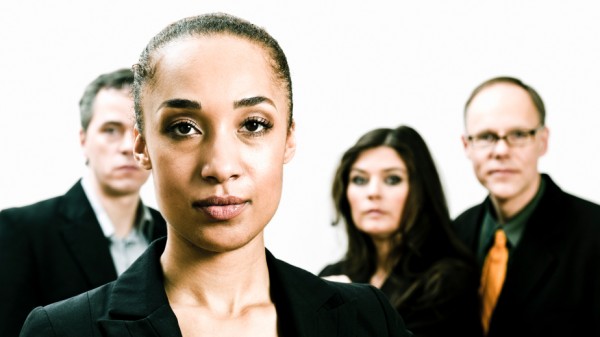 As an experienced coach I work with a range of organizations in a variety of sectors including Financial Services, the Food Industry, Manufacturing, Media, Education and the Public Sector.
My credentials and experience enable me to work with a variety of coaching clients and topics.  Working with CEOs, Directors, Senior Managers and those who are committed to being the best they can be, my aim is to create lasting success.
My Coaching style is interactive, challenging yet supportive and I draw upon a range of theories, techniques, skills and strategies from management theory, emotional intelligence, positive psychology, mindfulness based cognitive coaching, behavioural change, cognitive behavioural approaches, NLP and Neuroscience.
As an accredited coach and therapist I am able, when appropriate, to use my psychological skills to overcome emotional issues that other coaches might not deal with.
Gladeana has supported me in delivering organisational change in the wide range of companies that I have worked for over the last 10+ years. I have never ceased to be amazed at the step change that Gladeana has been able to facilitate in people at all levels. The high level of coaching support that she provides has generated excellent feedback from the individuals concerned and also from their management who have witnessed the positive results. I have no hesitation in recommending Gladeana as THE best in her field.

Jan Davies, HR Director – University of Bradford
Types of issues covered
The types of issues I work with are:
Executive Presence and Personal Branding
Strategic Thinking Skills
Political Awareness and its management
Effective Communication strategies
Effective Leadership skills
Adapting to new roles and transition
Change Management
Working in a global culture
Interpersonal Board and Team Management skills
Talent Management strategies
Behavioural Change
Meaning and Purpose
Personal Development
Conflict Coaching
Managing difficult emotions such as anger, anxiety etc
Resilience and Well-Being including work/Life Balance
Stress Management
Developing confidence
Overcoming Perfectionism and negative thinking.
What does an Executive Coaching Programme look like?
Executive Coaching Programme

Length of programme

Usually 6 months

Hours face to face coaching, telephone or Skype coaching

12

Dedicated Leadership

Upon agreement

Diagnostic session with HR/Line Manager/Client followed by Chemistry meeting between Coach and Client

 Yes

Behavioural Contracting to identify agreed objectives and measurable outcomes.  Liaison with HR/Line Manager/Client

Yes

Agreed feedback requirements in liaison with Hr/Line Manager/Client

Yes

Materials/Telephone/Skype/Email support

Limited

Access to Psychometric/profiling tools, including 360 feedback

No

Team Consultation – verbal/180 feedback session

Yes

1 coaching session used for this

 
In addition, I am able to custom make Coaching Programmes to take into account organizational and individual requirements.
One Year Transformational Coaching Programme
As well as my standard and bespoke coaching programmes, I also offer a dedicated One Year Transformational Coaching Programme.  For further details of this programme (click here)
What Next?
If you are interested in finding out more about my Executive Coaching offering, the next step is to contact me.  We can then set up a time to discuss your requirements and to find out whether this offering is the right one to add value to you and to your organization.
You can contact me at:
Email:        email hidden; JavaScript is required
Telephone: +44 (0)20 8852 4854