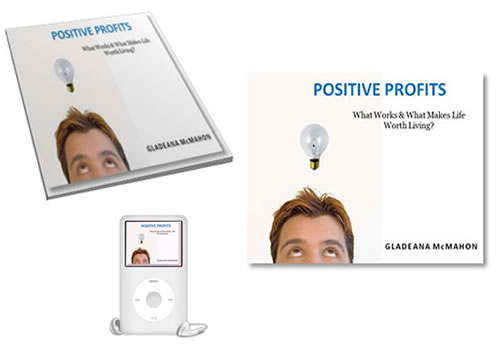 Applying Positive Psychology in organisations is key to increasing the performance of teams and the satisfaction of individual team members.
Whereas traditional psychology looked at what didn't work and why, Positive Psychology focuses on what works and how to develop more effective ways of being and doing.
This seems to me to be a much better way to help managers improve the performance of their teams and in early 2010 I embarked on a series of talks at venues all around the UK.
Obviously there was a limit to how many people I could reach on this tour, but with the wonders of the internet, I'm delighted to be able to offer 'Positive Profits' to you as:
A Special Report – charting the origins and development of Positive Psychology (pdf download)
A PowerPoint Presentation (pdf download, includes resources for further information)
Here's what you'll learn in 'Positive Profits' :
    * A brief history of the development of Positive Psychology
    * The 4 Main Schools of Psychological Thought
    * A detailed Case Study showing the limitations of traditional therapy
    * 6 types of research that Psychology uses to test ideas and measure success
    * An elegant model to use with your clients
BONUS – Audio Recording of the presentation (32 minutes) – available as MP3 to download or listen to online.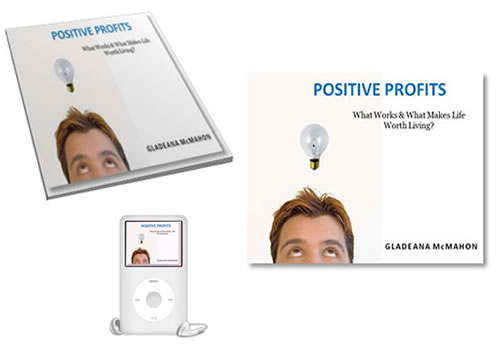 All this is available to you for a very reasonable £9.97 (+VAT).
If you're an Executive Coach, Counsellor, Psychotherapist, or Psychologist  looking for a simple and elegant model to use with your corporate and organisation based clients, 'Positive Profits' provides powerful techniques you can put into practice straight away.
Click on the link below to get your copy now.

'Positive Profits' comprises 3 digital downloads (2 pdf files and 1 MP3 audio).  Once your order has been processed, you'll be directed to a confirmation page.  The link to the download page will follow shortly afterward by email.