For Executive Coaches, Life Coaches and Coaches in the Workplace…..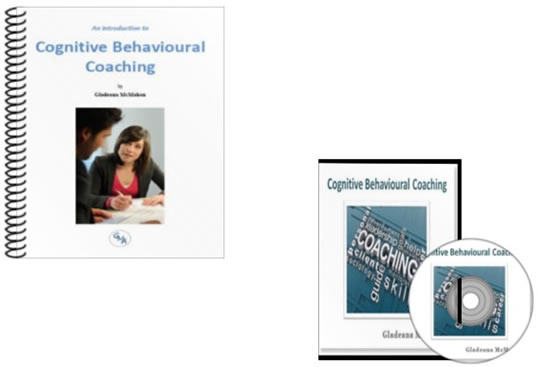 Back in 2002, I was one of the original developers of a coaching model that helps individuals get the best from everyday life. Cognitive Behavioural Coaching is a model that works for coaching clients in everyday situations.
With its origins in psychology, Cognitive Behavioural Coaching (CBC) is a powerful coaching model that draws on evidence based psychological models.
CBC aims to help clients gain a perspective about whatever is at the root of that person's difficulty. Coach and client work together to identify what might be stopping an individual from reaching his or her full potential and what action is needed to take charge of their situation.
The 'Introduction to Cognitive Behavioural Coaching' Quick Start Guide
While there are many excellent books about the CBC approach, I wanted you, as a coach, to have a 'easy reference' and have produced the "Introduction to Cognitive Behavioural Coaching" Quick Start Guide.  It is presented in two parts:
A One-Hour Presentation with accompanying Audio file to download so you can follow along slide by slide as I take you from the origins of CBC to showing you exactly how to apply it with your clients.
A Companion E-Book with a wealth of practical examples to get you started and assist the coaching process.
Here's what you'll learn in 'Introduction to Cognitive Behavioural Coaching':
The background and origins of Cognitive Behavioural Coaching and how this approach can be used with a range of coaching clients and their issues
A definition and full explanation of the CBC process
How the Cognitive Behavioural Coaching Model works
A walk through of the different types of cognitive distortion and how to address them
3 detailed case studies so you can see CBC in action
The strategies, activities, techniques and exercises are most effective in helping individuals identify and challenge individual thoughts, feelings and behaviours that are self-defeating. Negative thinking leads to negative emotions and negative emotions lead to negative behaviours, all of which has an effect on an individual's body.
Many common daily challenges such as stress, lack of confidence, perfectionism, loss of meaning and purpose, poor communication skills or being less successful at work usually lead back to an individual's personal perception of self and the behaviours engaged in on a daily basis.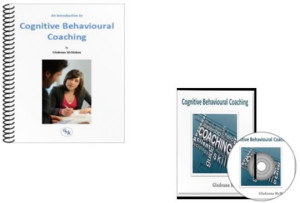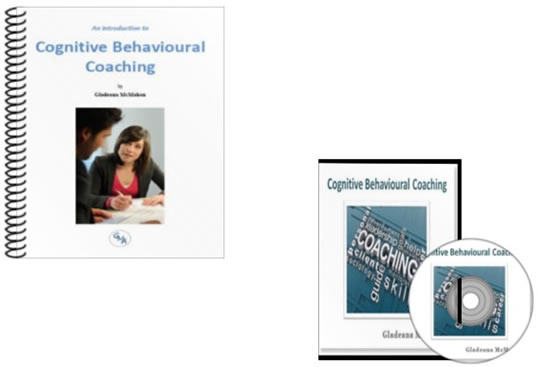 'An Introduction to Cognitive Behavioural Coaching' – is presented as 2 separate PDF files (zipped together for your convenience) for the very affordable price of £24.97 + VAT.
Click the 'Buy Now' Button below  and get your copy now.

If you're an Executive Coach, or Coach in the workplace, I hope this 'Introduction to Cognitive Behavioural Coaching' will become an invaluable resource and reference guide as you put the powerful process into action with your clients.
Let me know how you get on!

Gladeana McMahon
Once you place your order, you'll be directed to a confirmation page.  The link to the download page will follow shortly afterward by email so you can start reading immediately (no waiting around for shipping).  
Please note this is a 'virtual' product – the graphic is for illustrative purposes only.