Introduction to Mindfulness Based Cognitive Coaching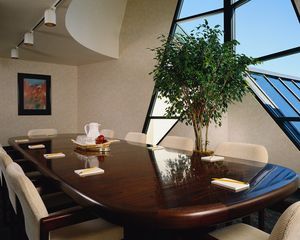 In recent years many people have become interested in what has been termed 'Mindfulness Based Approaches'. Mindfulness Based Stress Reduction (MBSR) and Mindfulness Based Cognitive Therapy (MBCT) are therapeutic interventions used in medical and mental health settings to treat clients with a variety of physical and psychological difficulties. The concepts of Meaning and Purpose have been identified as key factors for increasing psychological as well as physical resilience, something equally important whether related to work or to life in general.
Mindfulness Based Cognitive Coaching (MBCC) is the latest development that draws upon the strategies of Mindfulness Based Approaches and the skills and methodology of Cognitive Behavioural Coaching (CBC). MBCC is applied to client groups who do not fall within the medical or therapeutic client arenas. It is used in individual coaching programmes as well as within a group context within organizations to increase individual resilience, creativity and productivity with proven psychological and physical benefits. With a growing research base it is an approach that can demonstrate its added value.
Patrizia Collard and Gladeana McMahon have been developing the MBCC Model since 2007 with individuals as well as within the corporate setting. They have written on the subject and are now offering a one day introduction to MBCC for coaches. Both are respected professionals with a proven track record.
Comments from Senior Executives
"I feel as if I am now able to stand back from situations rather than just react to them. I get more done and feel far less stressed." Head of Desk

"MBCC has enabled me to communicate more effectively with those around me. It seems as if I have more options and a greater sense of purpose and enthusiasm for my work than I have had for many years." C.F.O.
This One Day Training Provides
An Overview of CBC and Mindfulness Based Approaches
Basic practical strategies that can be taken away and used with clients by experienced coaches
Experiential exercises
The first two One-Day Workshops sold out fast! But don't worry if you missed them, we'll be holding another one in the New Year. Please click here to reserve your place on the WaitList.