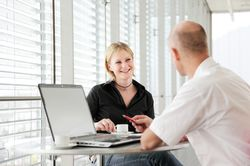 Here's a question I often hear from managers within organisations:
"I am a manager and my company is rolling out a series of coaching skills courses for all their managers.  I am skeptical as my job is to manage and whilst I like to see myself as a supportive manager, I don't have the time to listen to people's problems and get the job done. Surely people just need to be told what to do so that they can do it? Like so many organizations today we have cut our head count and those of us who are left have more to do.  Is this just the latest management fad or will it really help me and my team to get better results?"
And here's my answer:
This is a challenging time for many organizations and, as you quite rightly say as a manager, you have to be able to manage.  You want to encourage your direct reports to work as effectively as possible and this means helping individuals to clearly communicate with you and with each other, to pool their talents to ensure the best outcomes are achieved and to keep those inevitable personality issues to a minimum.  Developing coaching skills will allow you to help individuals take more responsibility for their work and increase their sense of engagement.  The more self-sufficient and effective individuals are the less time you will need to spend monitoring their work thereby creating more time for you to spend on aspects such as strategic thinking.
Traditional styles of management may be effective for some of the time but are limited in their ability to access people's potential effectively. Command and tell tends to work best when the boss remains on the premises. Once you are absent, things are more likely to break down. People are less likely to be self activated, preferring to wait and let you tell them what to do because they know that is what is going to happen in the long run so why try to buck the system? Performance coaching as a management tool gives back the responsibility to the individual for their own development and career.
Coaching skills training will help you to listen more effectively and to ask better questions which promote independent thinking. All of which will then translate into increasing effective actions. Such skills increase your ability to give constructive feedback and help you deal more effectively with conflict.  The 2003 CIPD Research Report, "Understanding the People and Performance Link: Unlocking the black Box" quoted a study by the International Coaching Federation which had shown that by introducing coaching skills into an organization 68% of those surveyed reported increased self awareness, 62% developed better goal-setting abilities, 57% reported lower stress levels, 40% experienced better communication skills, 36% felt coaching had aided increased project completion and 33% experienced better relationships with co-workers.
As a manager there will be times when it will not be appropriate for you to use your coaching skills, such as when a disciplinary matter needs attending to.  However, given the proven benefits of coaching and the likelihood that you can create more time to devote to aspects such as your own thought leadership which, in turn, will increase the impact you have on others at all levels of the organization how can you lose?